ABOUT
US
Beyond Balconies is, as our name says, a company who produces a range of quality metal balustrades and steel components. Our business is successful – we provide specialised services to architects, engineers and builders, and we wholesale to staircase and decking companies, and pool companies.
We are a specialist in balustrades – we produce just about every shape and design that you can imagine. But our products are much broader than this – our experience and facilities allow us to produce metal parts and finished metal products for all the different needs encountered in home building, renovations, commercial fitouts and retail requirements.

Glass balustrades, with aluminium or steel fittings
Architectural balustrades, in customised steel fittings and bespoke designs
Frameless and semi-framed glass balustrades
Stainless steel glass or wire balustrades
Glass pool fencing
Security gates
Balcony balustrades
Structural steel fittings and components
Handrails mounted from the floor or wall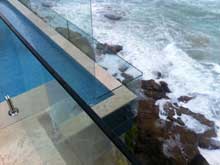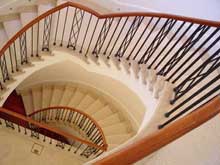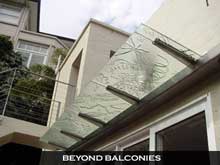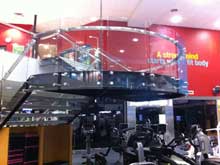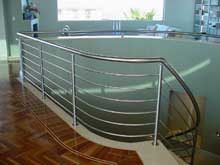 Engineered

to Perfectiony

Beyond Balconies produces handrails and balustrades to meet demanding structural and safety standards. Our production facility is controlled by technology – we operate a highly automated facility which produces consistently exact balustrades, without fault. We can also produce steel of any shape and finish.
Glass pool fencing
Staircases
Security gates and grills
Curved glass
Marine grade welding
Structural welding
Sheet metal folding
Aluminium fabrication
We have our own powder-coating facilities, and also produce security fencing and sliding or swing gates are also available - and we can arrange automation for any of our gates.
Architects and builders specify our metal balustrades for commercial and domestic property developments - they trust Beyond Balconies to produce a high quality product.