Balconies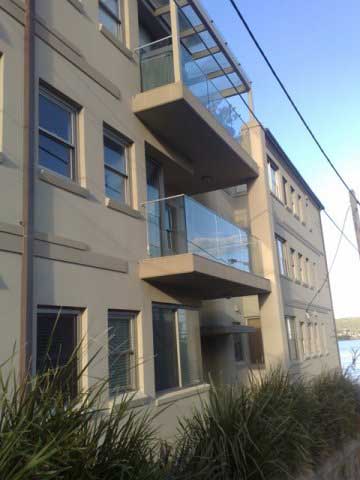 A large part of our business is in the production of balustrades for balconies and stairwells, both inside and out.
Our hi-tech facilities mean we can produce exacting products with precise measurements – your balcony will look superb. Exact alignments and high quality finishes are the hallmark of our products.
Our range of balcony services includes …
light structural work, such as on-site welding.
a variety of finishes, including galvanised and aluminium.
balustrades including stainless steel with horizontal and vertical wires, stainless steel architectural, stainless wave styles.
Finishes such as aluminium powdercoat and glass, slotted post and glass.
mild steel galvanised metal and glass.
frameless glass, slotted and bolted.
Staircases combining mild steel, stainless steel, aluminium winder style, canter levered pipe style
Would you like to find out more? Call us now for ideas about your project. Call Kirk Johnson
on 0414 512 642, and discuss your project. Kirk has a wealth of knowledge, and he welcomes any questions you might have. Call Kirk now on 0414 512 642.

back to top